About
The Global Fool's mission is to raise awareness of environmental problems and their global nature.  
Managed and Edited by Roberta Attanasio, PhD
Please note: The Global Fool is totally and proudly independent.
Why the Fool? In mystical symbolism, the Fool is the spirit in search of global experience and knowledge and is associated with zero, the conscious state of being not influenced by the ego. He/she represents the initial stage of development in the journey of discovery through life, a journey that ends with the World to then repeat itself.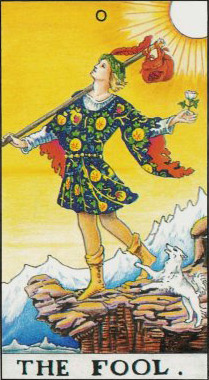 Kofi Annan said something like  "Arguing against globalization is like arguing against the law of gravity". We won't argue, we'll follow the Fool's journey.